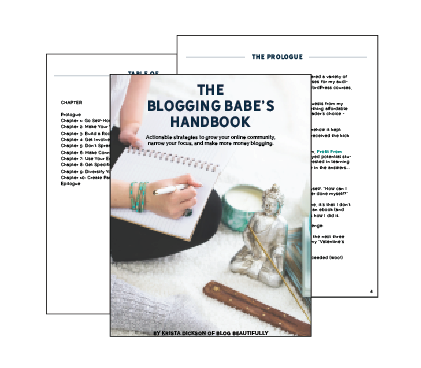 WHAT'S INCLUDED IN THE HANDBOOK

10 chapters of no-fluff, actionable content
There's no sugar-coating in this ebook! Just straight-shooting advice to help you succeed in as little time as possible.
Direct links to my favorite blogging tools
... So you don't have to go searching all over the Internet for the best of the best when it comes to growing your blog and business.
5 printable motivational quotes

Pin these in your office or on your bedroom walls to remain inspired to grow, enjoy, and make money from your blog.