As a blogger, there's one question that crawls up under my skin, makes me second-guess everything I've ever done, and sometimes, feel like a total failure.
"How many pageviews does your blog get?"
Ever been asked that before?
Raise your hand if that question make you want to...
a) Look away and pretend you didn't hear it
b) Curl up in the fetal position and die
c) Lie, lie, LIE
d) All of the above
...D?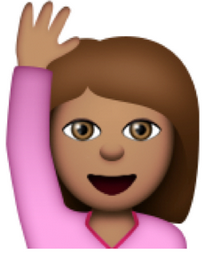 Girl, ME TOO. Or at least, it used to make me feel that way, until I was able to hone in on the one strategy that had an enormous impact on my traffic...
PINTEREST.
Here's what life is like when you master Pinterest as a blogger...

You wake up, log into Google Analytics, and smile when you see that your monthly pageviews have TRIPLED over the last 30 days. Again.

You're excited to reach out to new brands today, and you can't wait to share your media kit with them - because hey, you have the killer traffic to back-up those rates!

Your Pinterest account runs on autopilot, and you effortlessly build your community, grow your email list, and make valuable connections, all in less than 1 hour/week.
WHERE YOU ARE NOW...
You're so ready to harness the power of Pinterest for your blog, but you're not quite sure where to start.
You're re-pinning things and creating new boards, but you're only getting 4 or 5 clicks back to your website per day (if you're lucky!)
You're frustrated that your pins never look quite as nice as everyone else's.
Or maybe you barely understand how Pinterest works, and this is brand-new territory for you.
Unfortunately, you can't just hop on Pinterest once a week, pin a few things, and expect big results. To make the most out of Pinterest, you need a strategy. You need a game plan, and a system that works.
...Which is where I come in!
In Pageviews from Pinterest, you'll follow my foolproof 6-step system for exploding your blog's traffic with the power of Pinterest.
This 6-step system is the exact same system I used to grow my own Pinterest account to over 5K followers in less than a year.

I'm confident that when you implement this 6-step system, your traffic from Pinterest will SKYROCKET in no time.
WHERE YOU WANT TO BE...

After taking this course, never again will you feel like crying, lying, or dying when someone asks how many pageviews your blog gets.
Never again will you feel ashamed or embarrassed to talk about your stats with a company, brand, or blogging friend.
Pinterest is the ONE strategy you NEED to focus on if you want to grow your pageviews like nobody's business - all in less than 1 hour/week.
If you're ready to harness the power of Pinterest to skyrocket your traffic, build your community, and make connections online, Pageviews from Pinterest is for you!